Erectile dysfunction (ED) could make a man shudder at the sight if a woman. Yes! An erect penis is a man's virility and sexual prowess. When the penis fails to rise and stand strong to the demand when the time for sexual intercourse comes, then there is trouble.
According to a 2016 research, erectile dysfunction is the inability to achieve or maintain an erection that is sufficient for a satisfactory sexual performance.
Sadly, this dysfunction affects a considerable proportion of men at least occasionally. But when it becomes consistent, there is an issue.
Before we look at these issues, there are 2 major aspects of the male erection you should know.
There is the reflex erection and then the psychogenic erection.
Both can be involved in the dysfunction and are subject to therapeutic intervention.
The reflex erection is achieved by directly touching the penile shaft while the psychogenic erection is achieved by erotic or emotional stimuli.
The psychogenic uses the limbic system of the brain.
Also note that the penile shaft is under the control of the peripheral nerves and the lower parts of the spinal cord.
Who Does Erectile Dysfunction Affect?
Earlier reports showed that older persons are more affected.
According to the 2016 study, there is a combined prevalence of mild to moderate erectile dysfunction. It is about 52% in men aged 40–70 years.
Erectile dysfunction was strongly related to age, health status and emotional function.
It can also occur in persons that are lower in age.
Causes
Also, epidemiological data have indicated a strong association between erectile dysfunction and lower urinary tract symptoms (LUTS).
However, this is common in men with benign prostatic hyperplasia (BPH).
"This lower urinary tract symptoms are associated with urinary obstruction caused by benign enlargement of the prostate."
Stress, depression, high blood pressure, diabetes, spinal cord injury, multiple sclerosis and anxiety can also cause erectile dysfunction.
Others are Parkinson disease and lumbar disc disease, traumatic brain injury and radical pelvic surgery.
Here, anxiety is generally related to the psychogenic dysfunction explained earlier.
For instance, a man could experience premature ejaculation when thoughts of sex had consumed his mind. the moment the eyes see the beauty of the ladies body the semen comes close.
It could also be caused by poor flow of blood to the penis. In this case, it has a relationship with the heart.
Also, there is neurogenic erectile dysfunction. This is caused by a deficit in nerve signalling to the corpora cavernosa.
Poor exercise routine can also be a major concern.
Medication can also cause erectile dysfunction. Before you take any drug, let a doctor give a go ahead.
Symptoms Of Erectile Dysfunction
Psychogenic
Sudden onset

Intermittent function (variability, situational)

Loss of sustaining capability

Excellent nocturnal erection

Response to phosphodiesterase type 5 inhibitors is likely to be excellent
Organic
Gradual onset

Often progressive

Consistently poor response

Erection better in standing position than lying down (in the presence of venous leak)
Diagnosis
To be certain of the condition, a patient may need to go through tests that will focus on, the heart, blood pressure, diabetes, psychogenic tendencies.
---
---
The physician will establish an accurate medical and sexual history and a careful general and focused genitourinary examination.
Hormones will also be checked to ensure that there is no imbalance.
Treatment
What goes around comes around. Lifestyle has been blamed for erectile dysfunction. Therefore, a little lifestyle adjustment could help in correcting erectile dysfunction.
This is why researches also suggest that lifestyle adjustment should be made even though an individual is undergoing medical treatment.
Can Food Help
Often, compounds in some plants or foods are what inspire synthetic drugs.  As a result, your food can also help improve erectile function.
Some of the foods contain compounds that aid erectile function.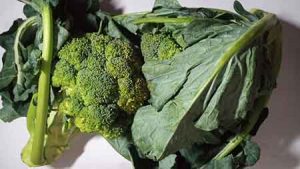 As we get older in life, there is the need to adjust what we eat. This adjustment will ensure that we feed the body the right meal.
A 2015 study highlighted that modifiable risk factors for ED include smoking, lack of physical activity, wrong diets, overweight or obesity, metabolic syndrome, and excessive alcohol consumption.
The research further stated that "all these conditions are associated with a pro-inflammatory state. This results in endothelial dysfunction".
This decreases the availability of nitric oxide (NO), which is the driving force of the blood genital flow.
"Lifestyle and nutrition are central factors influencing both vascular NO production, testosterone levels, and erectile function.
"Moreover, it has also been suggested that lifestyle habits that decrease low-grade clinical inflammation may have a role in the improvement of erectile function," the research stated.
A study recommended a diet rich in natural foods like fruit, vegetables, whole grains, and fish.
It also stressed the need to reduce intake of red and processed meat and refined grains.
Foods That Could Help
Some foods that can help are:
Watermelon:  This fruit contains mostly water, but it has a compound called lycopene. This is an antioxidant that's good for your heart, prostate, and skin.
Dark Chocolate: Chocolate is a rich source of flavanols. This is a plant nutrients that can increase blood flow. It also lowers blood pressure and helps your body make more of nitric oxide.
This oxide cab can help with erections.
Tomato: This also contains good quantity of lycopene.
Leafy Greens: Celery, broccoli and spinach are some leafy greens that may increase circulation. They are high concentration of nitrates.
Can Exercise Help?
Low exercise level is a cause of some health issues that affect the heart. increasing physical activities will directly impact the heart.
So, whatever is good for the heart is good for other parts of the body.
See our earlier article on exercise and sexual function.
Kindly share the article with your friends and loved ones to enable them maintain a lifestyle that will promote a great erectile function. 
This Fruit Also Improves Sexual Health