Description
Beeswax is another product that comes from the activities of bees and it is that part that houses the honey.
It is of high value to humans and could even be part of the products you have used on your skin, hair or lips.
You may have eaten it without knowing. It is great for natural hair therapy and it is available for you.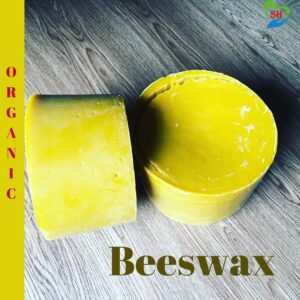 Here are few uses of Beeswax that you should know.
Lip Balm
Skin Moisturiser
Cooking
Aches And Pains Relief
Hair pomade
---
---
Eye Liner
Eye Shadow
Blush
Moustache Wax and more.
View this post on Instagram