Description
Honey is a good sweetener and a great thing to replace your sugar with.
Our honey is from a farm located in the northern part of Nigeria and it is organic.
It is available in different sizes – 250ml, 500ml, 1Litre, 2.5Litre.
Really, we know that people can manipulate honey.
As a result, we do our best to ensure what we offer is straight from the farm.
Here is its nutritional face.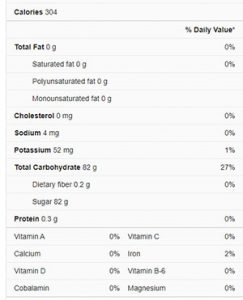 Our honey has been tested in different ways to confirm it potency.
---
---
Interestingly, each time people do, they come back with confirmation.
You can use the honey for treatment of cold, cough and it works perfectly.
Even the scriptures (Proverbs 24:14) support the use of this sweetener because of its huge health benefits.